Due to the current coronavirus outbreak, all midweek groups and organisations meeting in the church building have been cancelled until further notice.
We are also unable to let out either our halls or sanctuary at the moment.
For up-to-date advice about the virus, please visit www.nhsinform.scot/coronavirus

Time: Tuesdays, 6.30 - 8.00pm
Location: Lower Hall
Age Group: girls aged 7-10 years
Part of Girl Guiding UK, The 60th Glasgow Brownie pack does Games, Activities, Crafts, Cooking and holds Parent Meetings. Follow us on Twitter and Facebook. Can you help? We are looking for another helper for the Brownies. Please get in touch if you would like to volunteer (please note: you must be willing to undergo the disclosure process).
Time: Thursday evenings
Location: Lower Hall
The choir is for those who like to sing and for those who are committed to the work and mission of the Christian Faith. The choir practices every Thursday evening and welcomes new members gladly. The choir enhances our worship and contributes to it each Sunday and is led by our Organist who is also the choir master.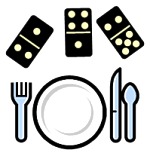 Time: Tuesdays, 9.00am to 3.30pm
Location: Lower Hall
Part of the Glasgow Old People's Welfare Association, the Day Care is for people who don't get out much or who are frail or lonely. A bus will pick you up in the morning. You will get tea and a roll when you arrive, and a 3-course lunch about 12.00. In the afternoon we have entertainment, or you can play dominoes or have a blether. A bus will take you home about 3.30pm.
Time: Mondays 7.30pm - 10.30pm
Location: Upper Hall
Age Group: Adults
Keep-fit and line dancing class, with various special events throughout the year including Haggis, Neeps & Tatties (January), barbecue (June) and a bus outing in the summer, which are open to the whole congregation.
Time: Thursdays 7.30pm - 8.30pm
A mixture of exercise and boxing technique. Guaranteed to help your health and fitness. Learn how to defend yourself and get fit with the noble art of boxing.
Suitable for all levels of fitness (Beginners to Advanced Exercisers)
More information: www.martincharlesfitness.com

Time: Tuesdays 6.30pm - 7.30pm
Location: Meeting Room
Age Group: girls aged 5-7 years
Part of Girl Guiding UK, we do games and crafts.

Time: Tuesdays 7pm - 9.30pm
Location: Upper hall
The Scouts have been running in the Dennistoun area for over 80 years. For many of these years they have met in Church halls. At present the Scout Section meets in Dennistoun New Parish Church in Armadale Street and the Explorer Unit, Beaver Scouts and Cub Scouts meet in the hall attached to Our Lady of Good Counsel church in Craigpark.
The 105th Glasgow Scout Troop enjoys a wide range of activities designed so that the young people get to know their own abilities, explore their beliefs and attitudes and learn new skills - including camping, survival, cooking and teamwork.
Age Group: Boys and girls from 10½ to 14 years
Meeting times of other Sections:
Mondays - Explorer Unit – time to be decided - boys and girls 14-18 years
Wednesdays - Beaver Scouts - 6.30 - 7.45pm - boys and girls 6 - 8 years
Wednesdays - Cub Scouts - 6.30 - 8.30pm - boys and girls 8 - 10½ years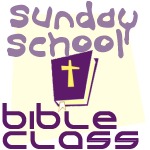 Time: Sundays, 11am
Location: Lower Hall
Age Group: Sunday School: 3+, Bible Class: 11+
In Sunday School we hold a short act of worship, singing, Bible stories, drama, activities and the occasional outing. The Bible Class is for older children and here we study the Bible, hold discussions, support charity projects, look at world issues, take part in music and drama, and go on the occasional outing.