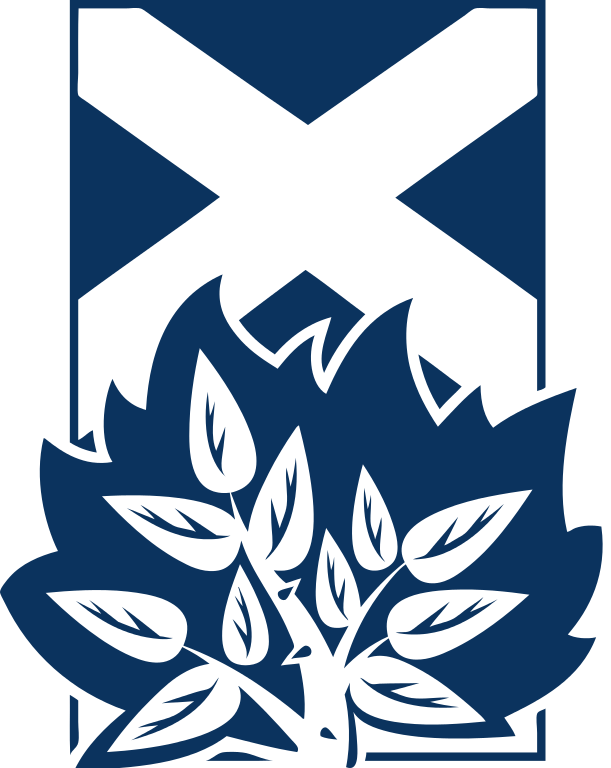 Dennistoun New Parish Church is part of the Church of Scotland; as a parish church we are therefore expected to serve a geographical area called the Parish as well as the congregation. The Church of Scotland is Presbyterian and part of the Reformed Tradition and is overseen by a body of elders called the Kirk Session which is chaired and moderated by the parish minister. Scotland is divided into different areas called Presbyteries which are bodies of people made up of parish ministers, elders and others and they oversee the Parish Churches. The whole Church of Scotland is overseen by the General Assembly which meets once per year and is made up of delegates from the various Presbyteries of Scotland and other parts of the wider world. The General Assembly is moderated by a Moderator who is appointed each year.
Find out more about the wider denomination on the official Church of Scotland website.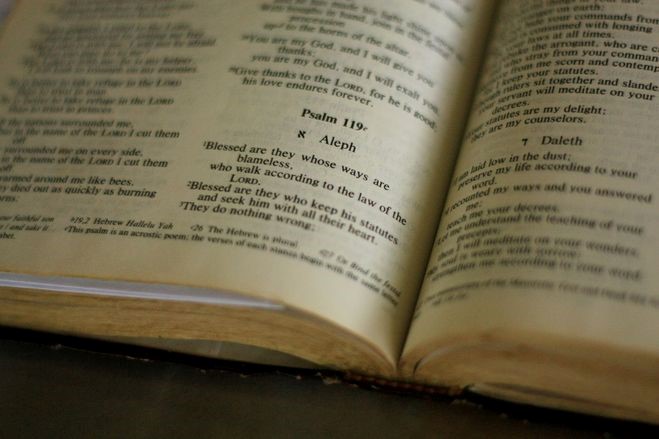 Broadly speaking, we hold the Bible as the highest rule of faith and believe that we find the Word of God within the Bible and that certain parts of it are open to various interpretations. The Church of Scotland is a broad church, is Trinitarian, believes Christ is the King and Head of the Church and professes him as Saviour. Broadly speaking the main tenants of our faith can be found in the 'Apostle's Creed' the words of which can be found in most hymn books and online. The Church of Scotland also acknowledges the validity of certain creeds such as the Westminster Confession of Faith and the Scot's Confession. However, the General Assembly decides on contentious issues and how they should be interpreted and advises on such matters.
At Dennistoun New we seek to be a broad parish church making room for all shades of Christians who may have various interpretations and differing understandings of the Christian faith but we do all gather together in the name of Christ and seek to share his love and compassion for the world.
The buildings at Dennistoun New consist of our main church sanctuary and an adjoining halls complex, including two halls, toilets, a fully fitted kitchen and stage.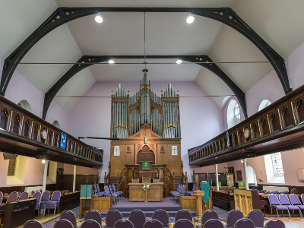 Main sanctuary
Flexible cushioned seating for up to 300
Wooden floor with carpeted aisles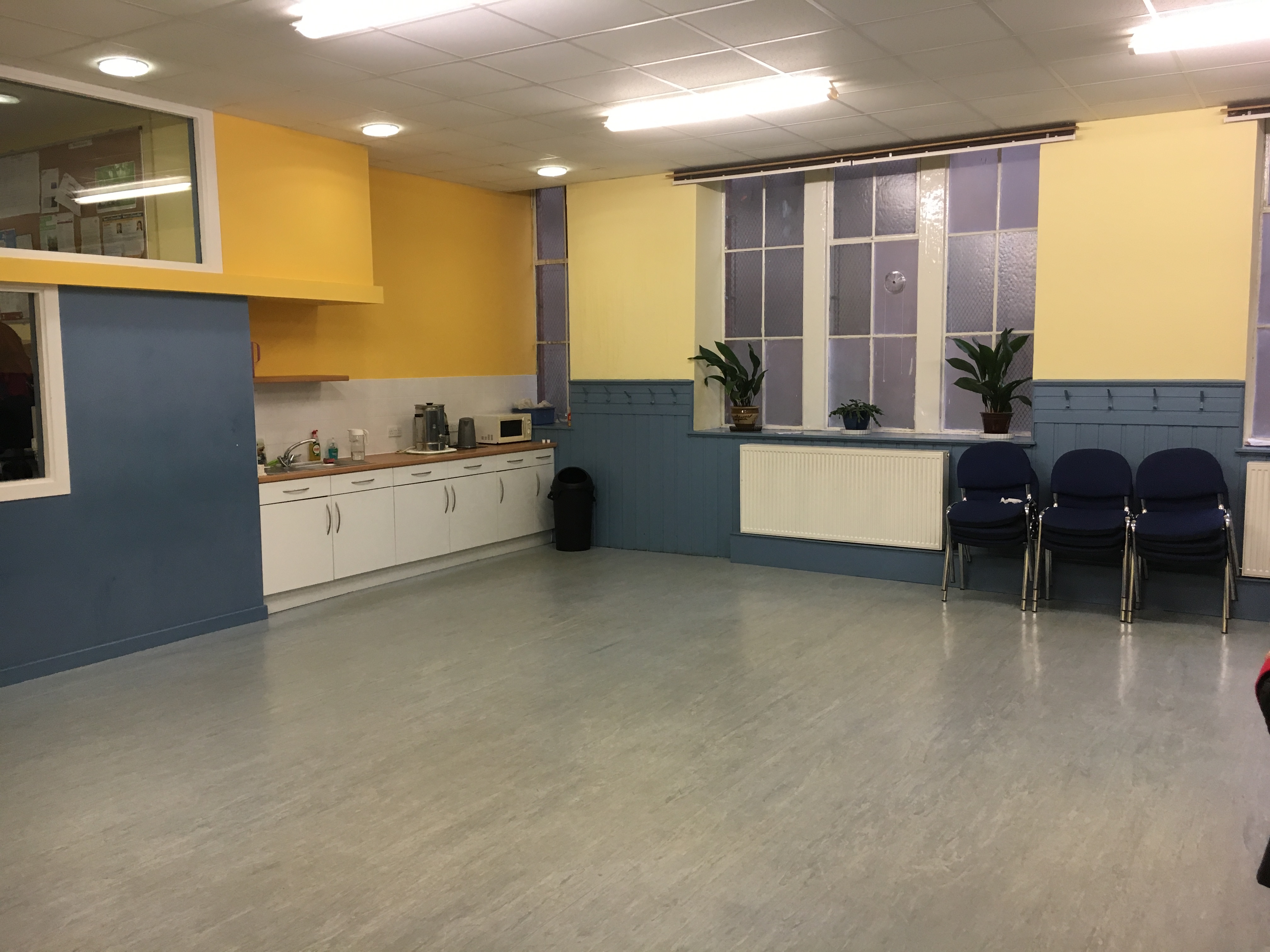 Lower hall
Tea bar at the rear
Stackable cushioned chairs for flexible use
Wipeable tables
Piano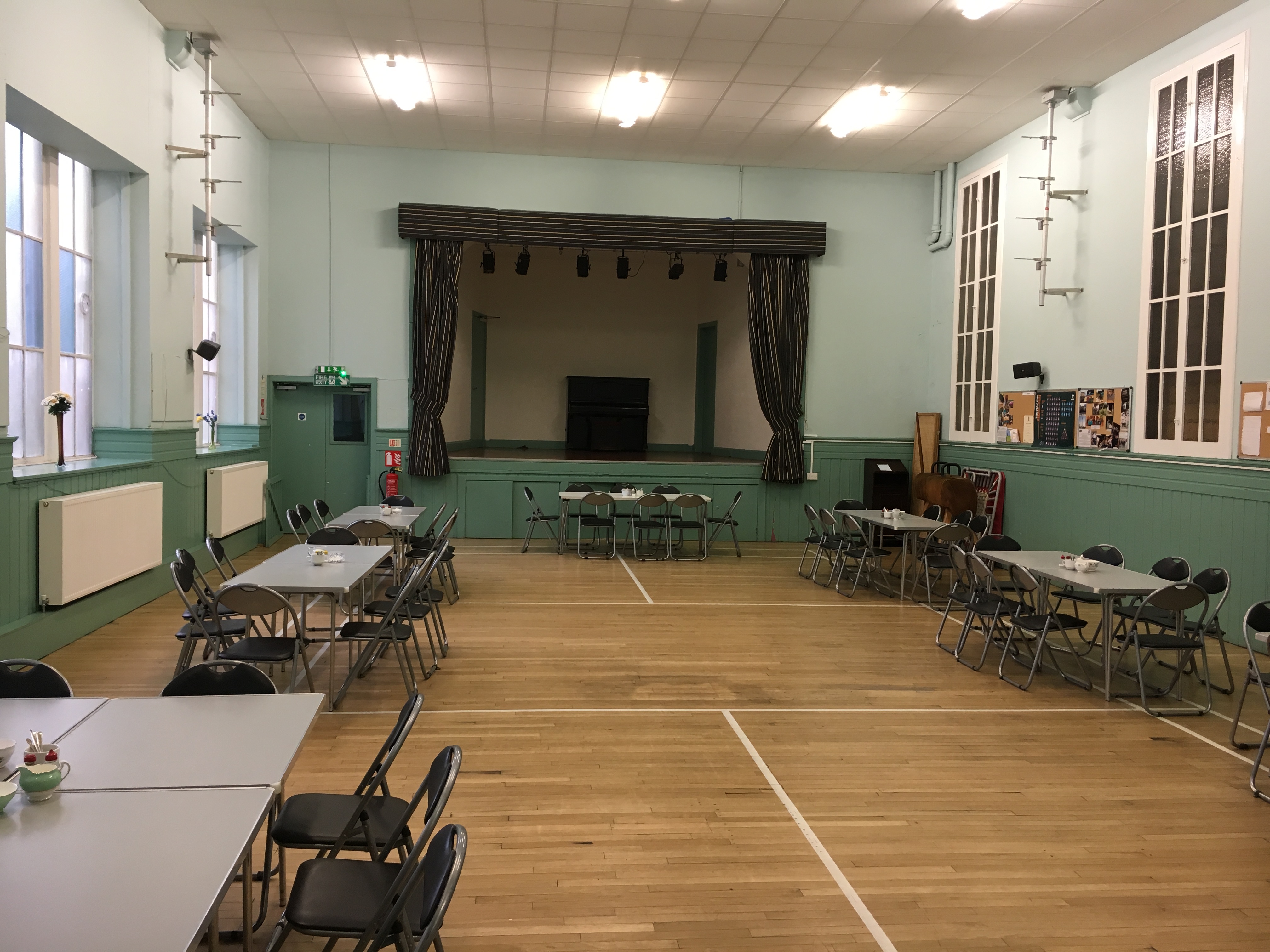 Upper Hall
Modern kitchen with serving hatch
Stage with front and rear exits
Stackable cushioned chairs for flexible use
Wipeable tables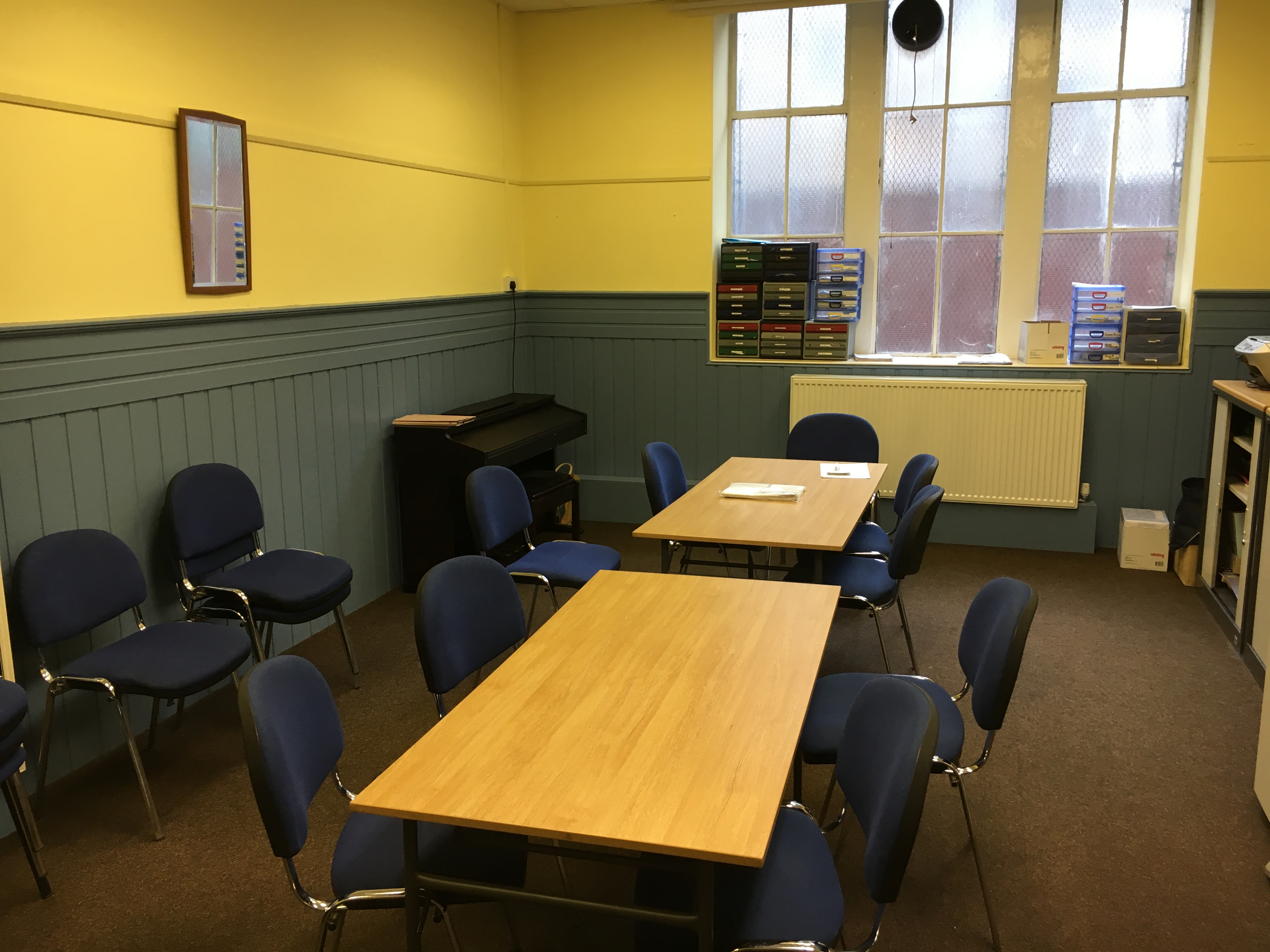 Meeting Room
Flexible space, would suit up to 18 boardroom-style
Stackable cushioned chairs and wipeable tables
A screen and a projector is available for use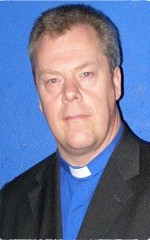 Our Parish Minister, Rev'd. Ian McInnes, was ordained at Ayr: St Columba's on 15 March 1995 and served there until June 1997 when he became Parish Minister at Blawarthill Parish Church. In June 2008 he was inducted as the first Parish Minister of Dennistoun New Parish Church.
"My theological education began at the Bible Training Institute in Glasgow. After graduating from there with a Diploma in Theology I went on to King's College London and after graduating from there with a Bachelor of Divinity with Honours I worked as an Assistant Chaplain at London University for Student Pastoral Ministries. From there, I studied at Trinity College Glasgow University where I gained a post graduate Diploma in Ministry.
"As a result of my varied theological education I have a very broad theological outlook and seek to be open minded on most issues. I see my main calling as that of a 'Minister of Word and Sacrament' and seek to maintain the integrity of that calling by combining the traditional with the contemporary. The world is changing all the time, as are the ways by which we communicate, so the church needs to adapt while respecting the traditions and central beliefs of the church. I seek to encourage a ministry that is open to all without discrimination. It is my belief that as a church we should be all-embracing and seek to fulfil Jesus' charge to his followers to 'Love your neighbour as yourself'."
We celebrated our Tenth Anniversary as a congregation in April 2017 with a concert by the Glasgow Wind Orchestra and a special service of worship followed by a congregational meal. The photos below depict members of the church family enjoying themselves at the meal.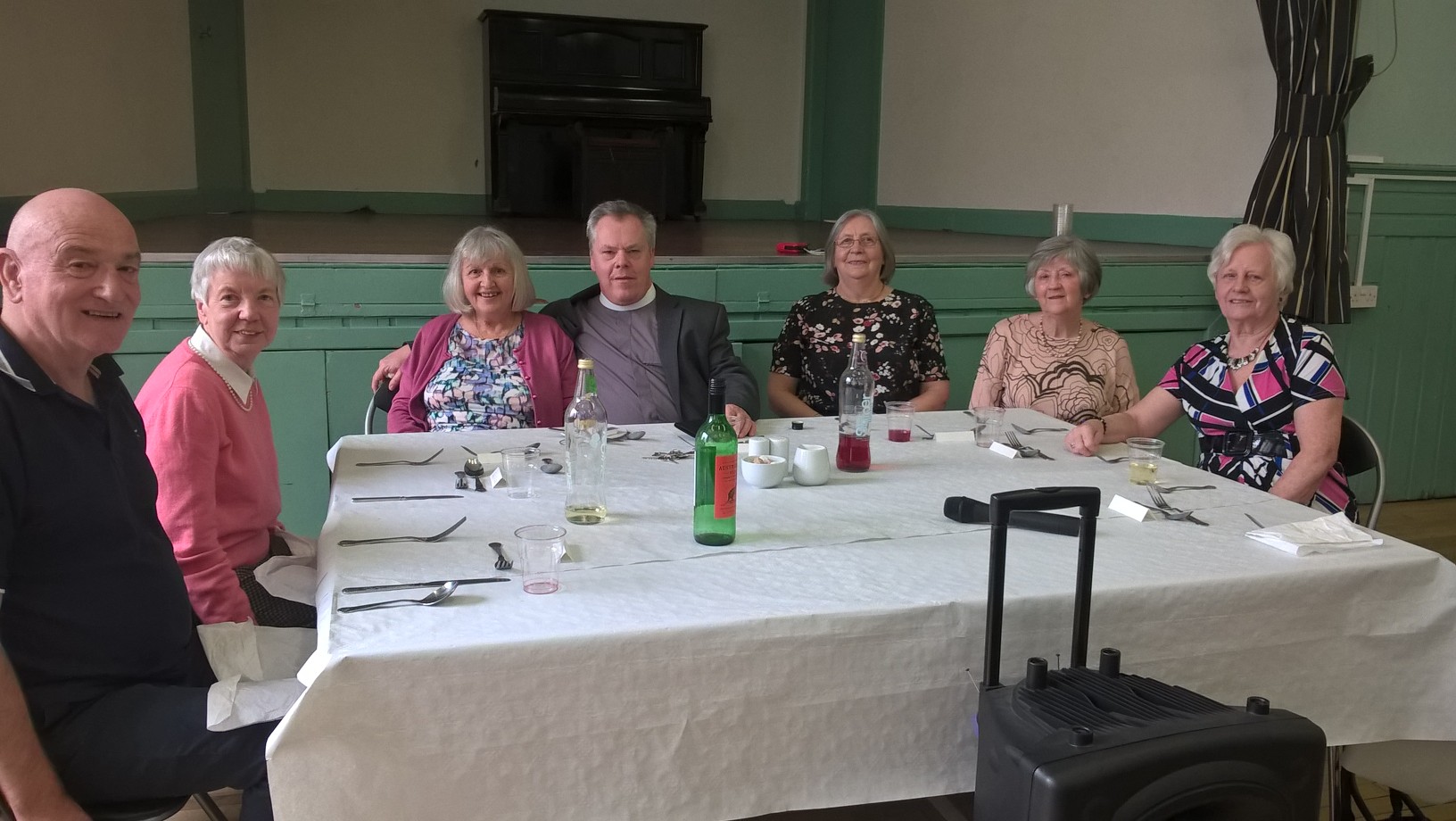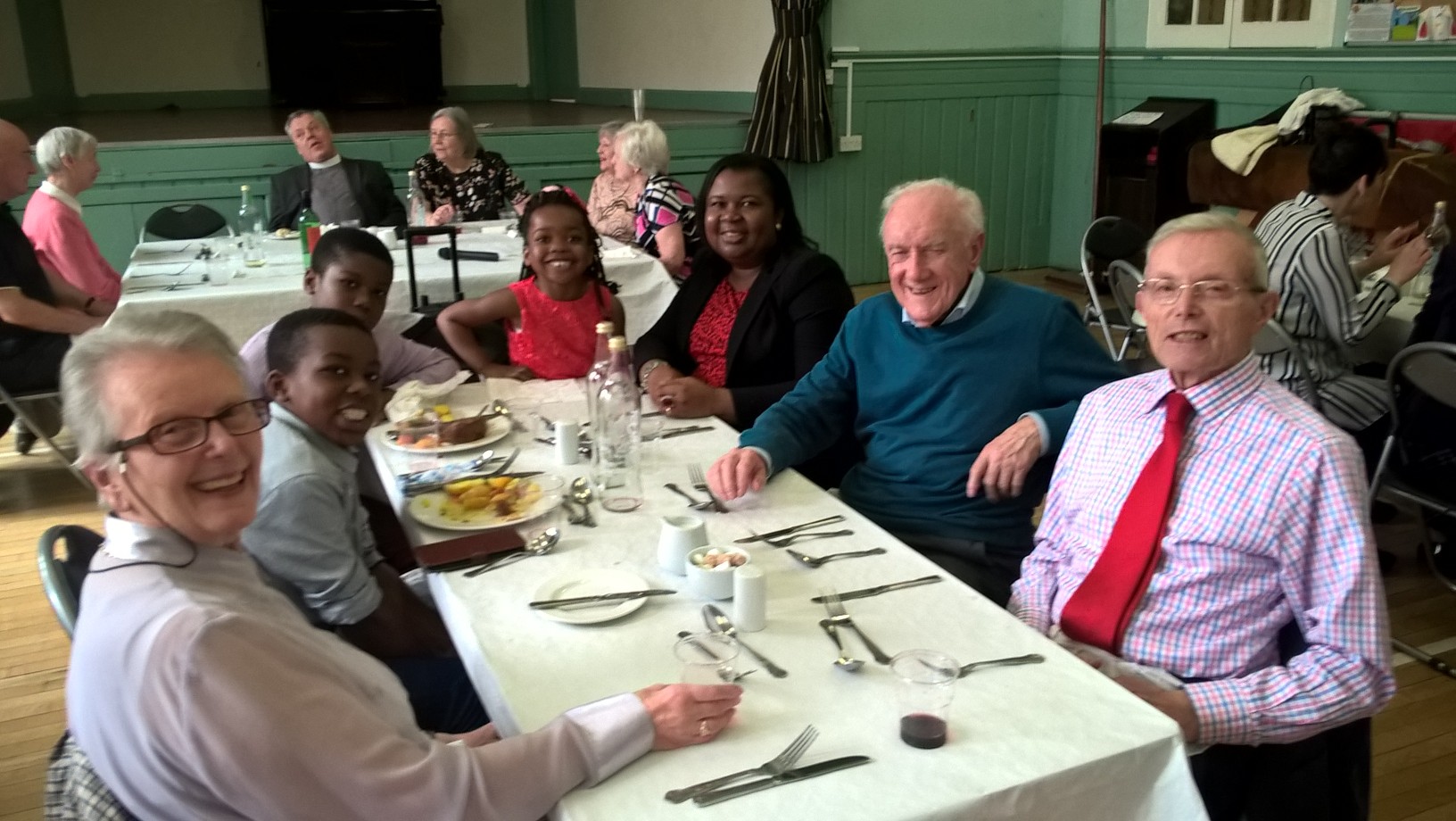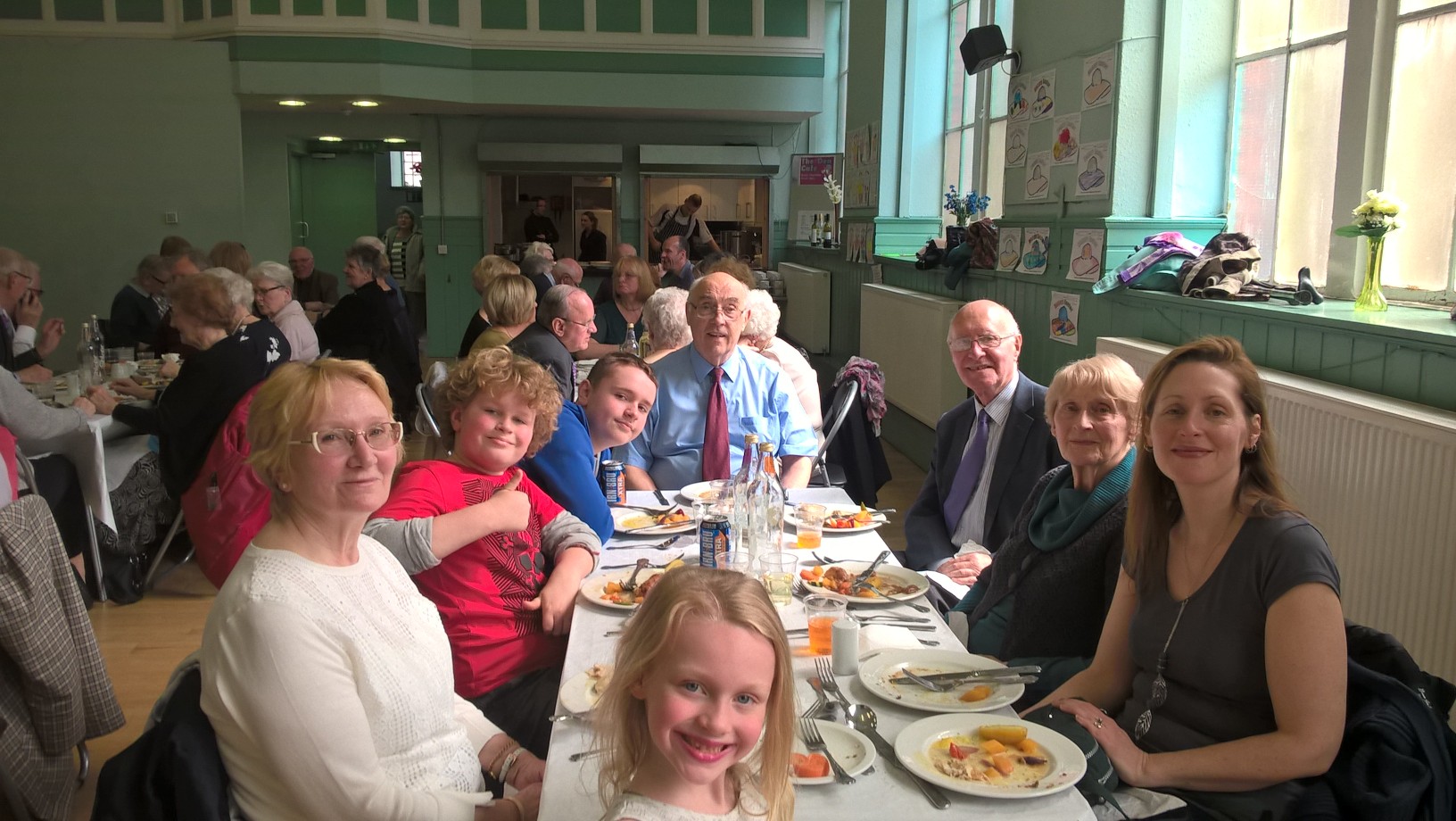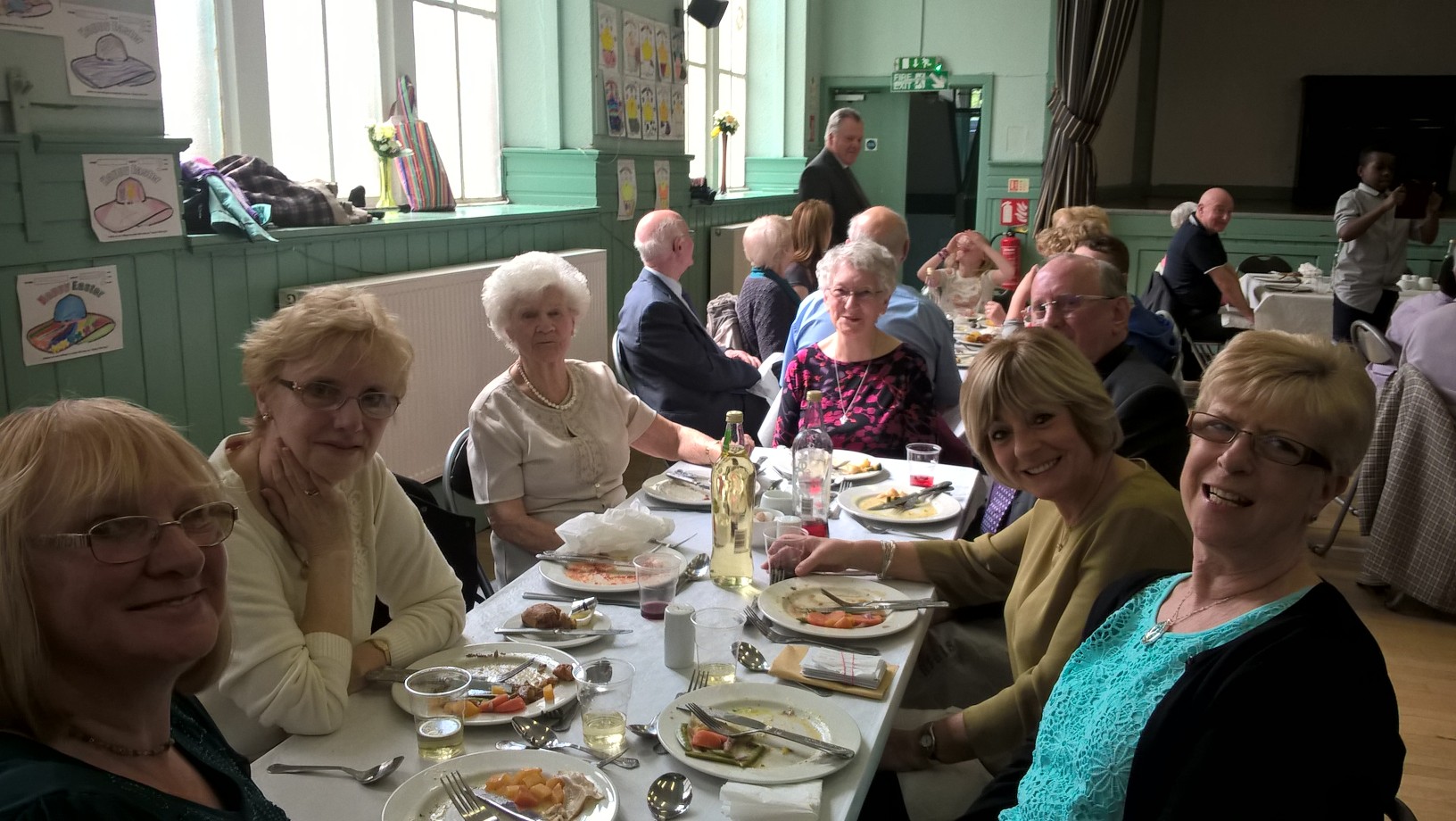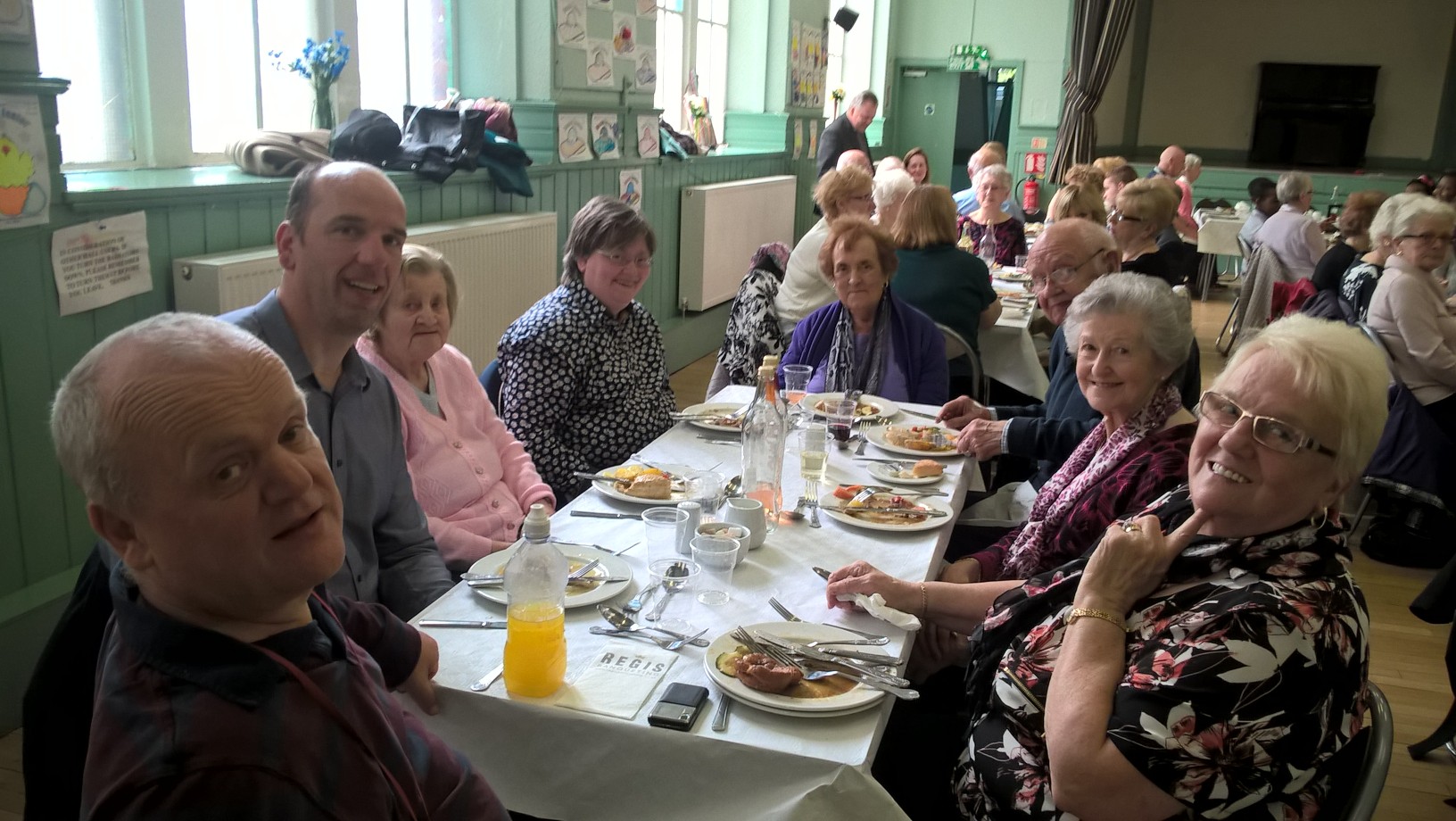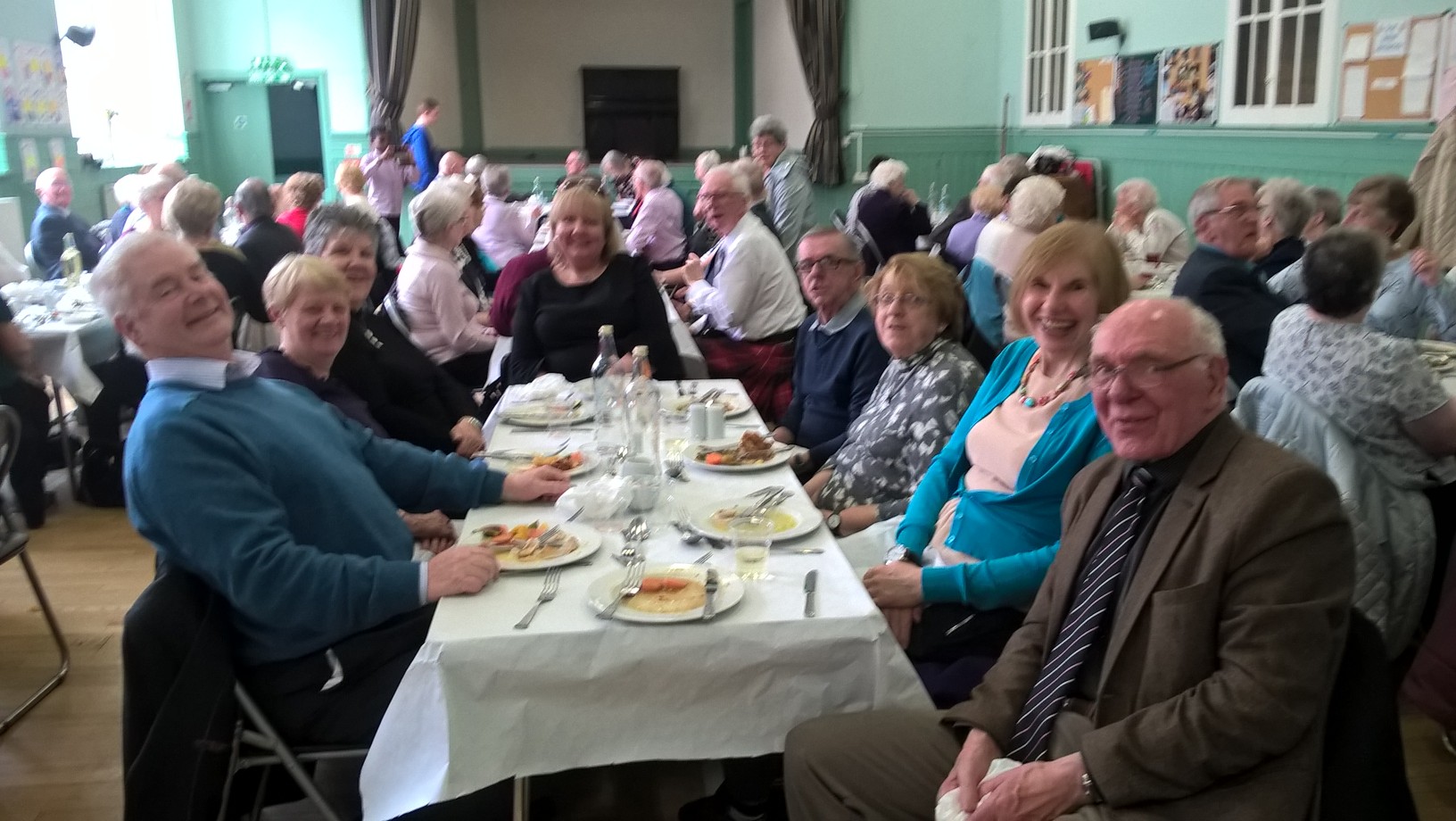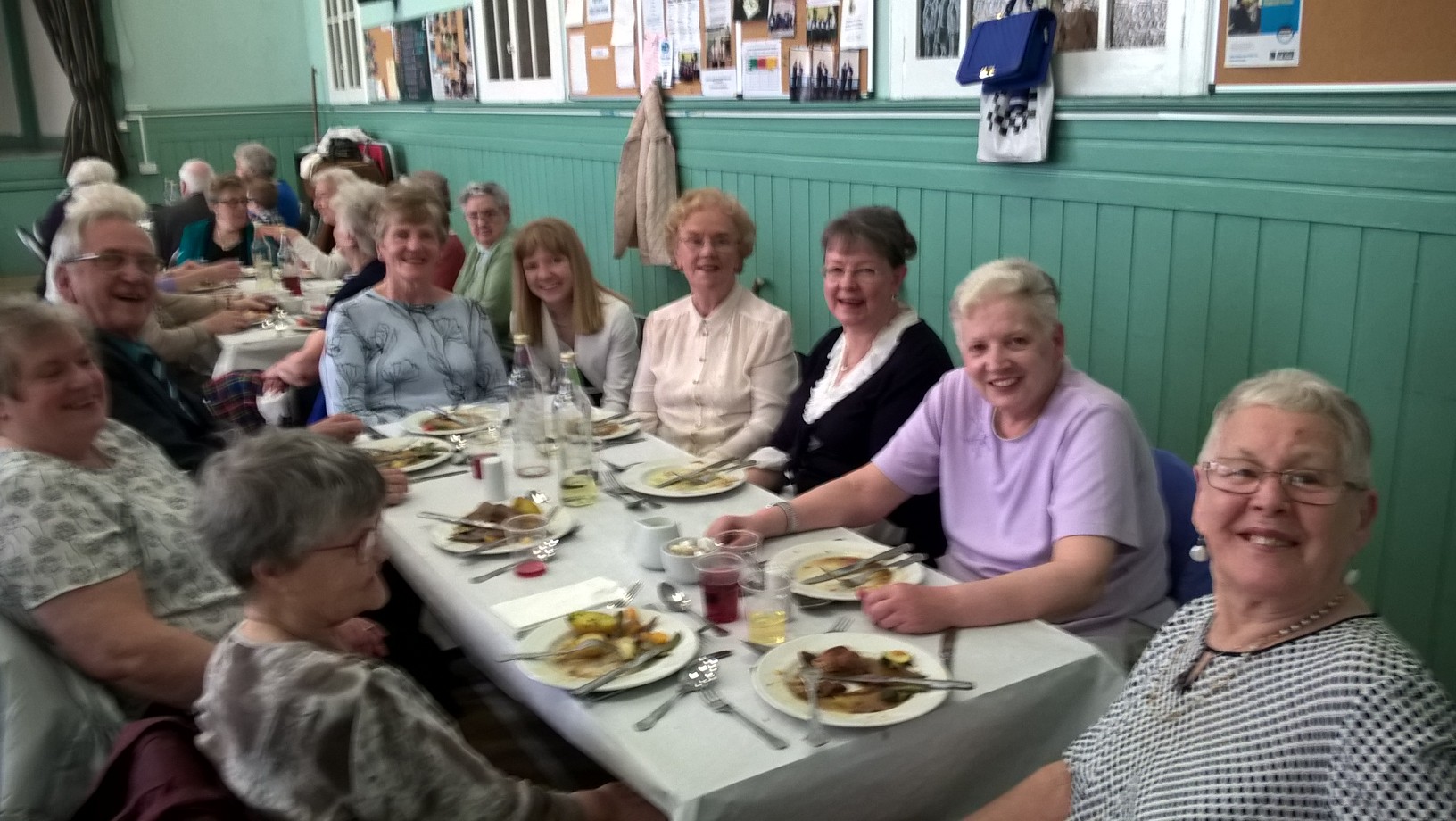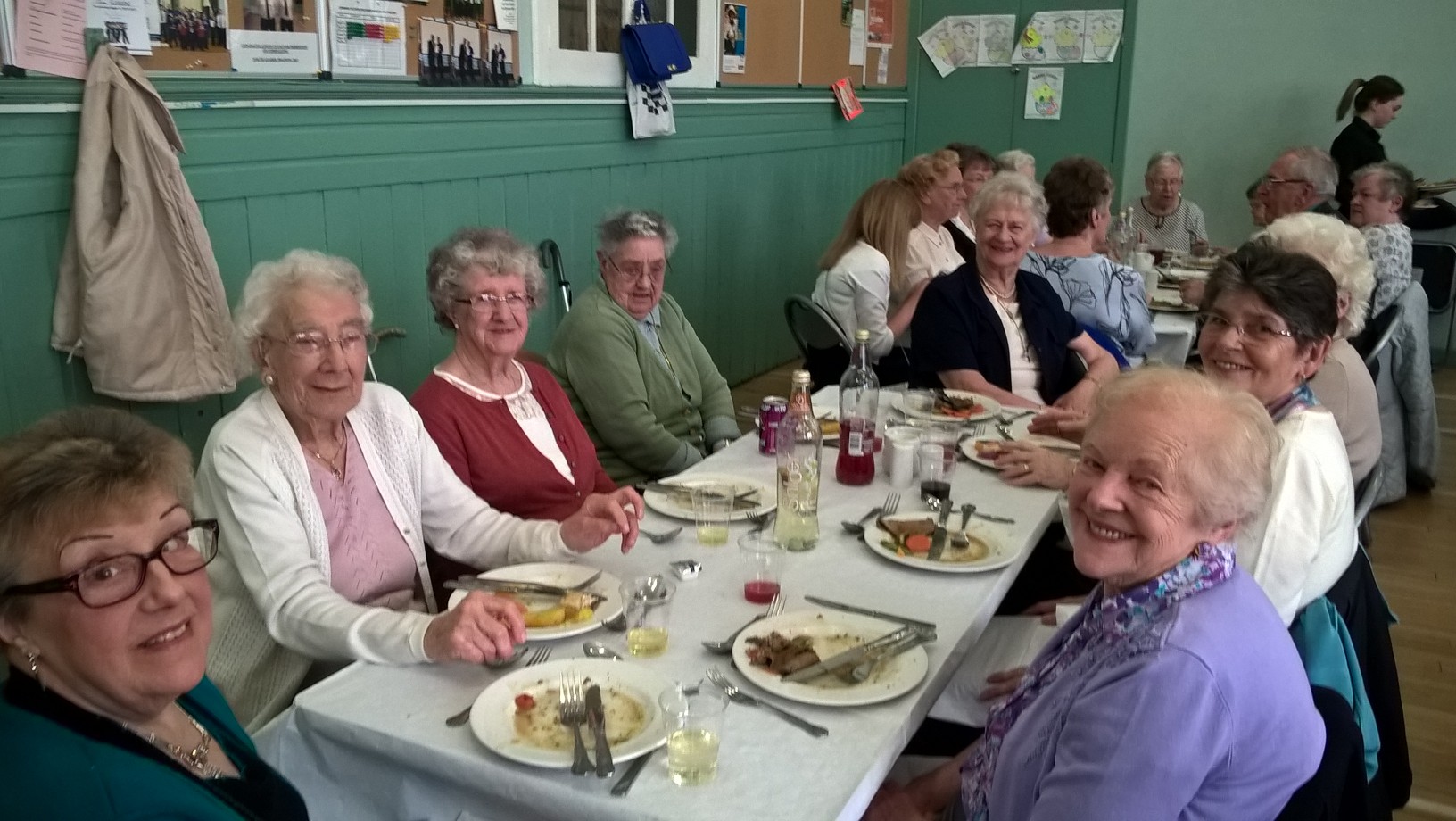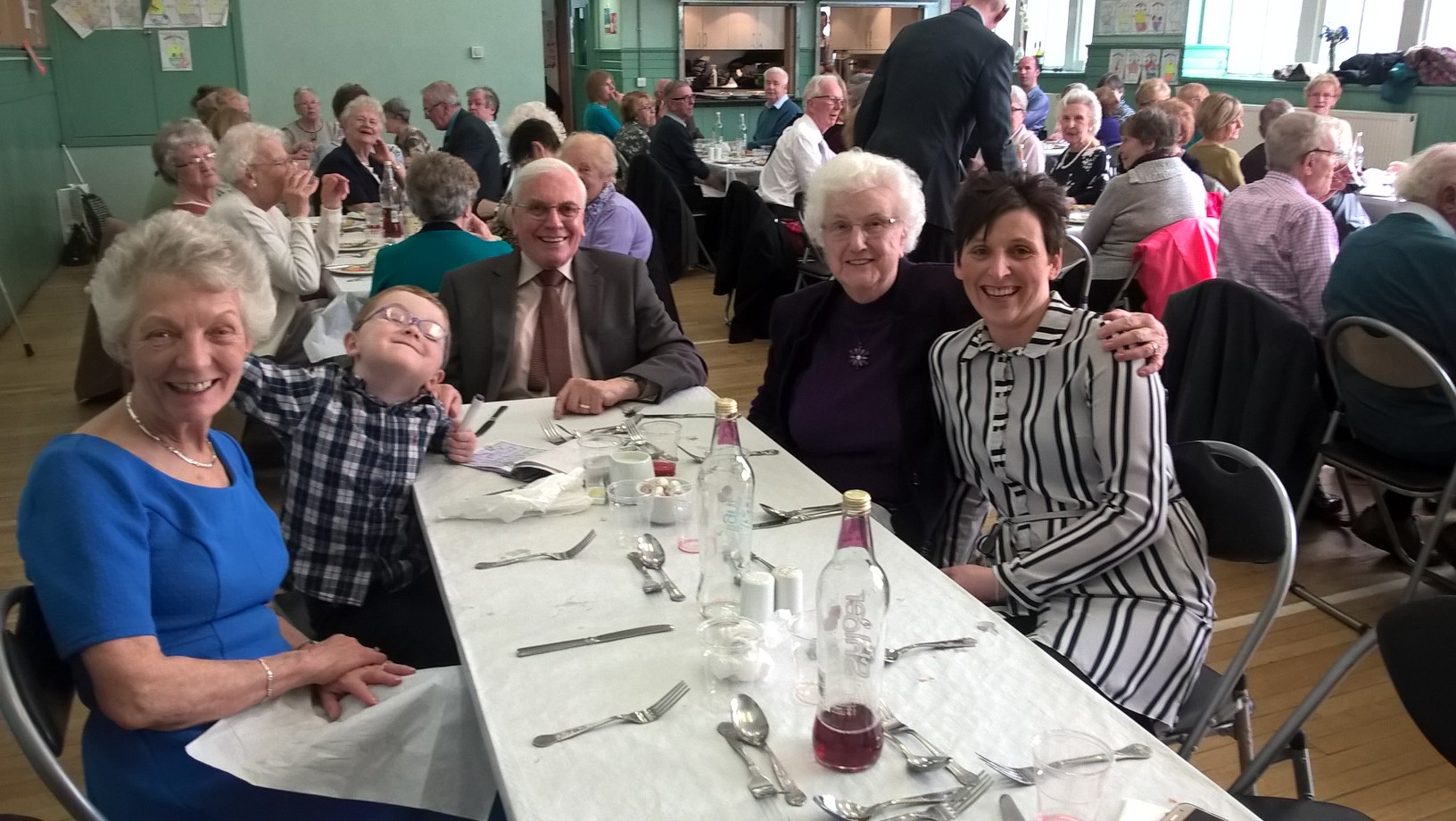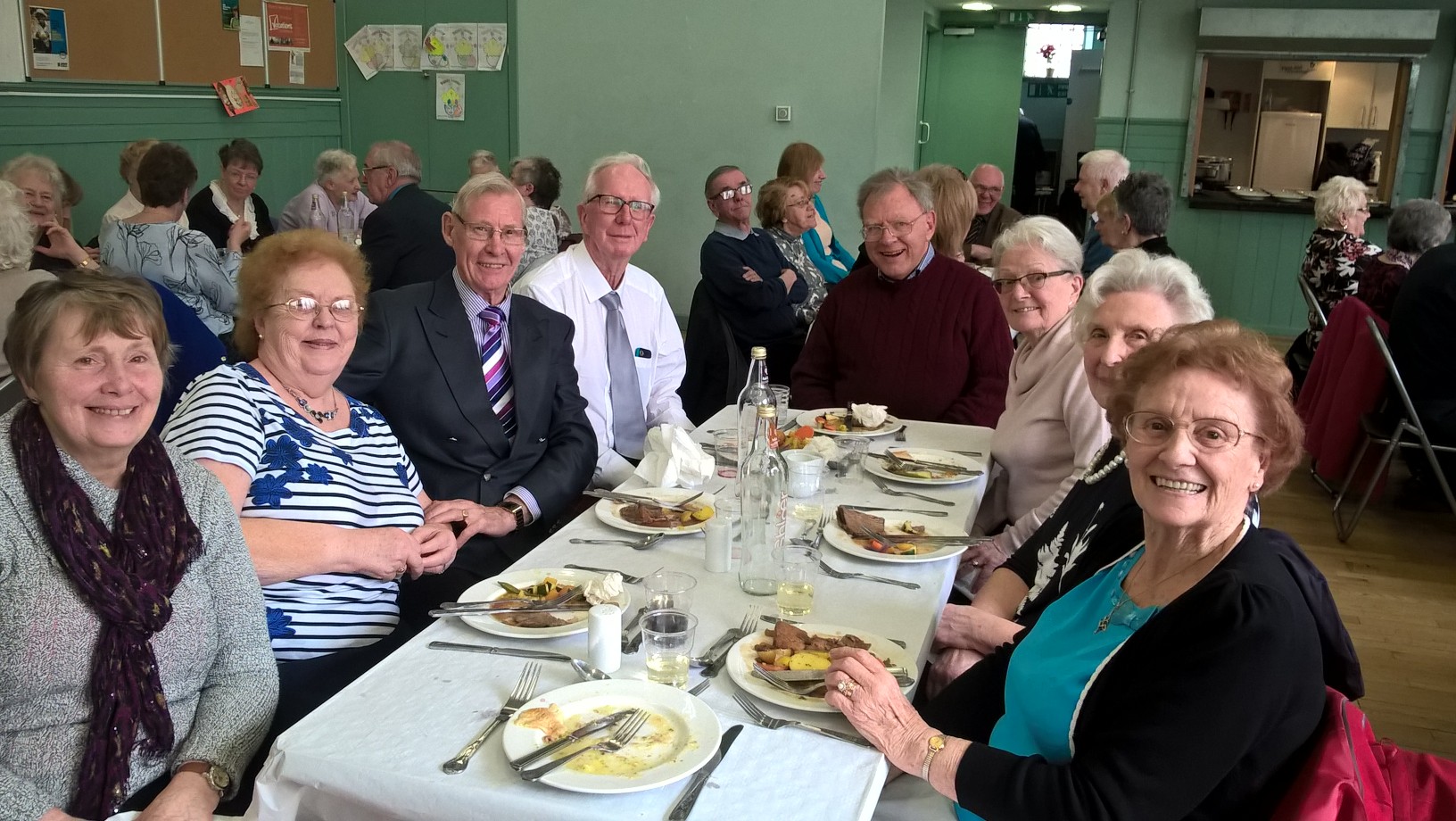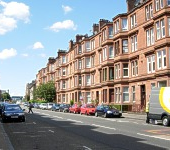 Welcome to the East End of Glasgow – "the brighter side of town" – and the vibrant district of Dennistoun, a vibrant district set in its midst and, like Glasgow, flourishing.
From its traditional tenements and Victorian villas to its abundance of new housing stock, Dennistoun is a wonderful mix of the old and the new, with students and professionals living alongside long-established families. Its close proximity to Glasgow's city centre, supported by an excellent public transport system, including two rail links, makes it a highly desirable living area. Dennistoun has a good selection of shops and eating places, and educational facilities from Nursery to College level can be found in the parish.
In the midst of change, the district has succeeded in retaining a high community spirit. There are good relationships amidst a fast changing multi-cultural society, in which the local churches play a significant role. All age groups are well catered for with an extensive range of organisations and activities.